Elements of Team Building Basics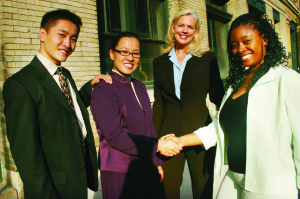 A major role for a company CEO's or management leader is learning how to effectively motivate employees or team members.  Some people are born motivators, but all of us can learn skill sets that help us support the motivation of other individuals or a team.  Developing some simple skills can help you effectively support the motivation of others,  create less stress for yourself, while helping your company reach their goals and objectives.
Understanding people and what motivates them takes building relationship with your employees or team.  Ultimately, long-term motivation comes from people motivating themselves; below are listed some catalysts for motivation and ways we can effectively support employees in succeeding on the job:
ASK: Understanding what motivates people is essential to knowing how to motivate them.  The easiest way to find out what motivates people; find out what their passionate about.  Not only ask people, study their body language when they are answering questions for clues to how they really feel about a subject.