Exploring San Francisco Neighborhoods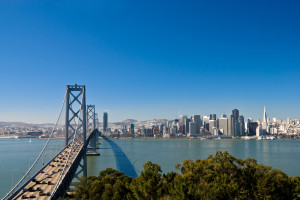 If you are relocating or on temporary assignment to San Francisco, you might consider you are a lucky person.  San Francisco has been called " Baghdad by Bay" and likened to Rome and Lisbon because the city is built around seven hills.  When I am new to area I usually ask questions of a "native" to find out about the real finds in my new city of residence.  Our curiosity and adventurous spirit motivates us to discover those special places that will become our new favorite places.
You can learn about a city in many different ways, but since San Francisco is known for a diversity of ethnic groups and it's many neighborhoods, what a great way to explore your new city for your temporary assignment or relocation:
Fisherman's Wharf: The Maritime Museum, with the lore of old sailing vessels to Love, Chaos and Dinner at Teatro ZinZanni, Fisherman's Wharf has something for young and old alike.  If you like to shop or eat, the possibilities are endless.  Start with Pier 39 and Ghirardelli Square, stopping by the Buena Vista for an Irish coffee, to a little known treasure at Pier 45, Musee Mecanique.  Musee is a vintage selection of old player pianos, pinball and fortune-telling machines, which graced the Cliff House in the 1900's and Playland at the Beach, with the bonus being that admission is free.
Continue reading "San Francisco Relocation – Prepare to Fall in Love"