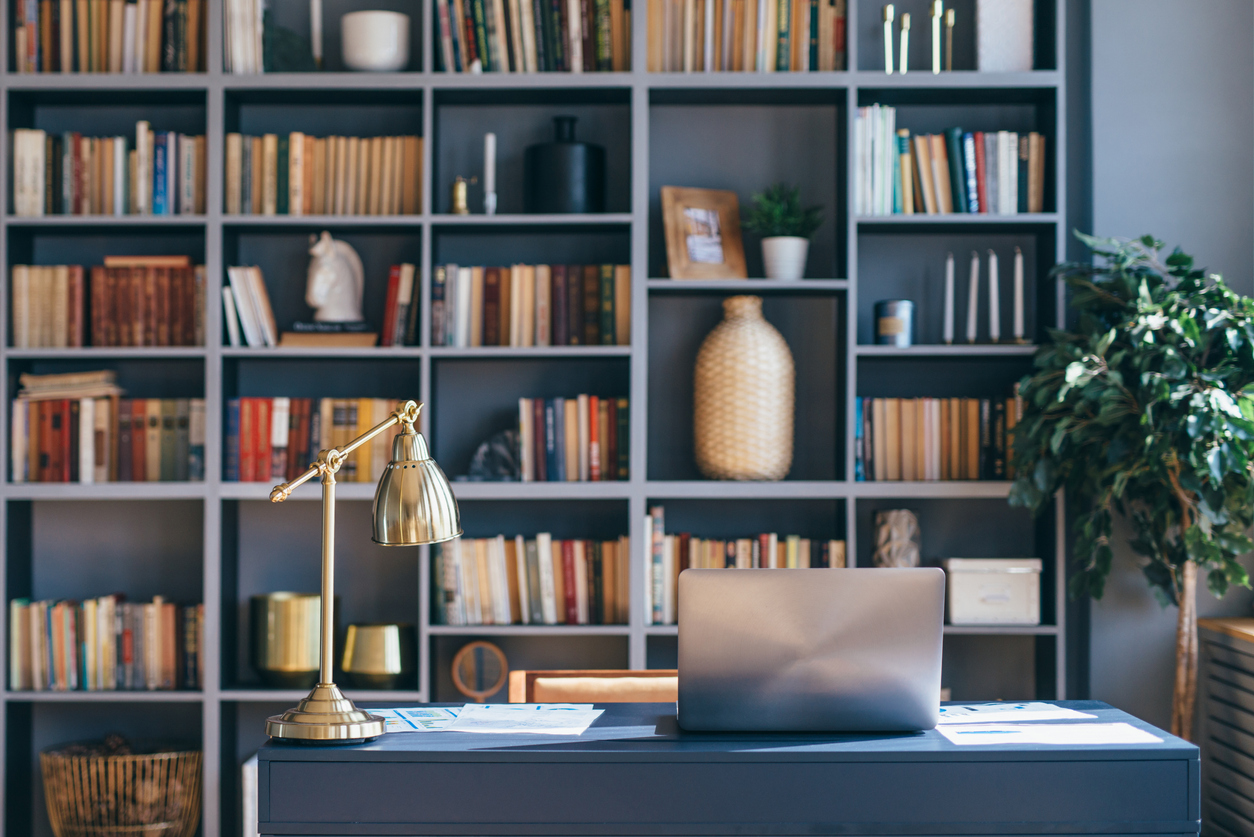 08 Feb

5 WFH Productivity Tips & Tricks

We've all been WFH for a little while now. (A little while? A long while?) And we wanted to share some habits that have helped us stay productive. These are the tricks and tips that have gotten the SuiteAmerica Team through the last year of working from home. Try them out for yourself. And let us know what helps you stay productive!
1. Write it down.
First, SuiteAmerica's VP of Sales, Kelly Cockrell says, "Establish a goal for the day." Write it down so that it "will help you regain focus when your mind is wandering. It doesn't have to be complex, but it should reflect your role and your company's goals." Science says that writing down your goals makes you "anywhere from 1.2 to 1.4 times more likely to successfully accomplish [your] goals." More info here: https://www.forbes.com/sites/markmurphy/2018/04/15/neuroscience-explains-why-you-need-to-write-down-your-goals-if-you-actually-want-to-achieve-them/?sh=364f60937905
2. Let there be light!
Next, make sure you have a source of natural light. Even science says having natural light is best. Studies have shown that natural light in office spaces makes you more productive. Also, having more natural light, means more quality sleep. Check things off your to-do list, including getting a good night's rest. More info here: https://hmcarchitects.com/news/the-benefits-of-natural-light-in-office-spaces-lighting-design-for-increased-employee-satisfaction-2019-03-27/#:~:text=Numerous%20studies%20have%20shown%20that,improves%20worker%20satisfaction%20and%20productivity.&text=That's%20because%20natural%20light%20helps,greater%20employee%20productivity%20and%20satisfaction
3. Plan your workflow.
Leslie Batsford, Senior Director of National Sales at SuiteAmerica says, "Tackle highest priority tasks first. Plan your day around your own natural energy cycle." Know what time of day you are most productive and plan around that time. Schedule important tasks and to-dos for when your coffee is hitting its peak. Feel more energized after lunch? Block out that time for your big project.
4. Tidy up your workspace at the end of every day.
Lastly, Michael James, SuiteAmerica's Director of National Sales says that he makes "sure to tidy up [his] workspace by putting away files and notes so that [he] can start fresh in the morning." By cleaning up before the next day, you'll start every day clean and organized. Not a bad way to start the day!
5. Get a new view!
Again, not that anyone is counting, but we've been home for a little while now. And the same view 24/7 can get a little…boring. One way to stay productive is to change your desk view entirely. Personally, we recommend SuiteAmerica's WFH package. New desk, new view, and you don't have to put any effort into moving your desk around. Learn more about WFH with SuiteAmerica here: https://www.youtube.com/watch?v=NLQBpkE-tFc.
Curious about SuiteAmerica Corporate Housing and Destination Services? Search premier locations and learn more about our unrivaled level of service.