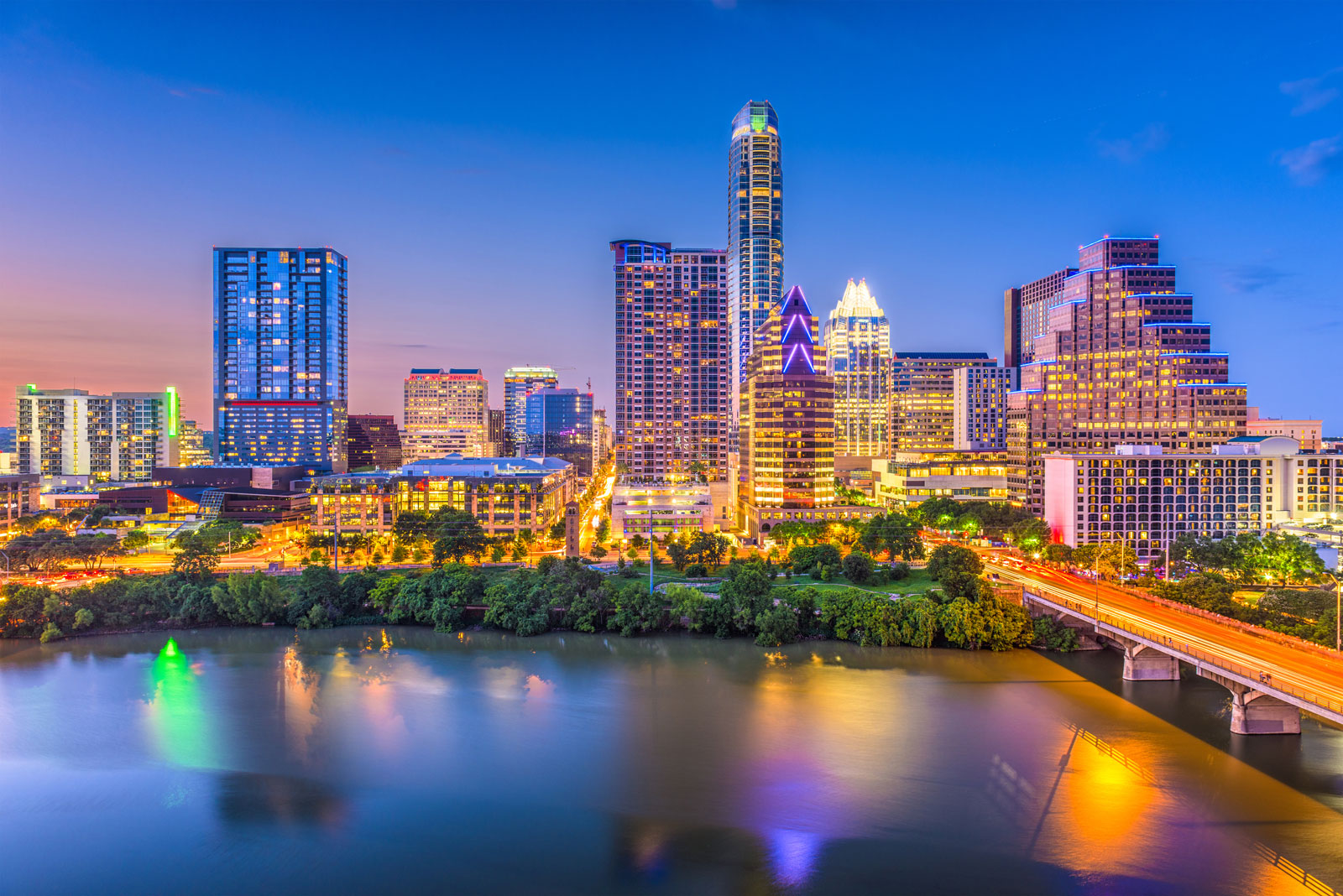 04 Mar

Is Austin the New Silicon Valley?
Part 2 of 2
Examining speculations comparing Austin to Silicon Valley reveals a few surprises and bits of advice.
Like the city of Austin, SuiteAmerica's Destination Services extends beyond the surface. Brittney Soares, SuiteAmerica's General Manager in Texas, assists with all aspects of moving to a new city. She does constant research on "new hot spots, places to hike, and takes real estate classes and seminars," to ensure she provides clients with accurate information about the best places in the city that she thinks will fit clients' interests, and not just regarding housing options.
Knowing When to Reroute
Knowing so much about a city, one she's only lived in for three years, affirms Brittney's passion about Austin. She's confident and comfortable during home-finding tours. Even though tours begin with a set itinerary full of pre-vetted properties fitting the client's criteria, "a lot of rerouting happens during tours."
Rerouting is Brittney's term for when a tour adjusts from the original plan. The number one reason for rerouting is due to "the vibes of the neighborhood" not matching what a client initially thought they wanted. This happens more often with singles and young couples. "They want a specific vibe and walkability" and often "adjust and reroute" their criteria and itinerary once they visit the city and see one or two homes.
Being able to be flexible and redirect an itinerary reflects Brittney's composure and finesse. She's able to gauge whether or not she needs to stop the tour. Sometimes, when clients get discouraged quickly, she'll even cut the tour short.
Don't Settle
"Break it off," she says. She wants to completely stop any negative emotions that a client might've started to associate with touring homes. Brittney always keeps in mind that the client's "just left home and they're in a new place. Never do I want them to feel uncomfortable or frustrated." She never wants clients to feel like they're wasting time and would rather take them on tours she knows will be successful. When she reroutes a tour, she'll suggest to stop "and get coffee and reschedule." Her main goal at this stage is "finding [clients] something they want as opposed to settling."
Once clients find a property and show interest, she'll assist them with compiling all the documentation they need for their applications. She negotiates on their behalf, reviews leases, answers questions, and advocates for her clients. She then schedules appointments at the DMV and helps locate the nearest schools for kids if needed.
Avoid Mistakes
When Brittney first moved to Austin, she found out there were three steps to registering her car. And she did them all backwards. "I'm helping [clients] avoid my mistakes," she says. While she acknowledges Destination Services "is a 24/7 job," she still thinks Austin has "such a relaxed feeling." The whole point of Austin, she believes, is to "relax, enjoy, talk, and laugh." She recognizes the pressure that comes with being a client's first impression of Austin, but she's "honored" to represent the city along with SuiteAmerica.
Brittney wants to welcome clients with the same great experience she had when she first visited. She says she's "paying Austin's weirdness forward." Weirdness seems to be Austin's word for comradery and community. What's really weird, though, is how rare it is to find such a place—especially a place projected to be one of the hottest housing markets this year. A place where, as Brittney says, enjoying life is a huge priority, and giving a genuine welcome is an equally high priority.
Stay Weird
"That's what [Austin] want[s] to continue to pass on to people," Brittney says, its version of "weirdness." She gives an example of a client from the East Coast, one who was known for being a little cold and distant. The client was skeptical when Brittney told her about Austin's "weirdness" and how it might change her perspective.
After relocating with SuiteAmerica, the client told Brittney that she was right; Austin had changed her. When "everyone's treating you with respect and is nice and open, you end up acting a lot like your surroundings. You open up, too," the client told her.
It helps that Brittney guided her every step of the way throughout the relocation process. But what helps, more so perhaps, is Austin's refusal to transform into another Silicon Valley. It might be called Silicon Hills, but Austin seems to have less in common with the Bay Area than their nicknames suggest. For Brittney—and even some of her clients—that's a good thing.