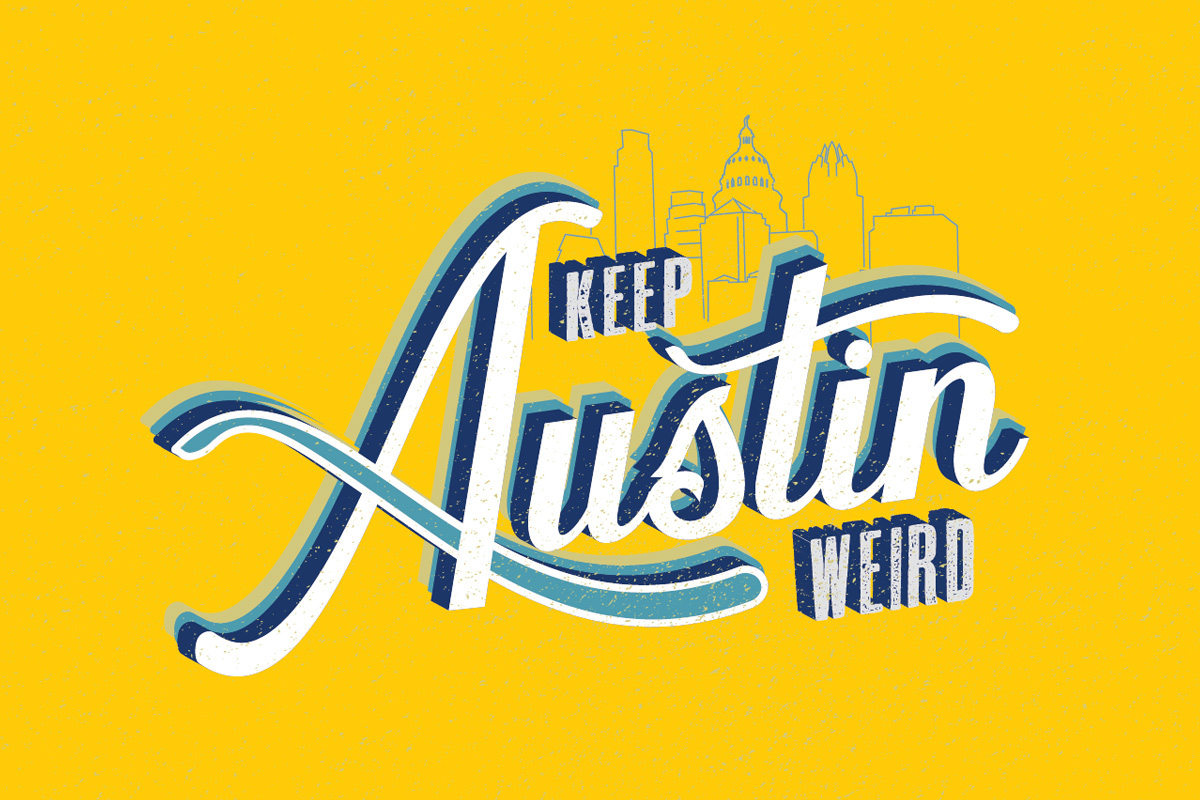 28 Feb

Is Austin the new Silicon Valley?
Part 1 of 2
Examining speculations about Austin's real estate market reveals a few surprises.
Austin's nickname as the Silicon Hills may not be accurate. It's slogan, "Keep Austin Weird," may not be suitable, either. And some industry speculations about the real estate market are also questionable.
Nicknamed after Silicon Valley, the Silicon Hills doesn't really have much in common with the Bay Area other than a growing number of tech companies. In the Bay Area, "people are more in a bubble," Brittney Soares says. "Work and go home, then work and go home, then work." Austin, including its companies, emphasize more of a work-life balance.
Selling Austin's Weirdness
Three years after moving to Austin, Brittney is now the General Manager of SuiteAmerica's Destination Services in Texas, a licensed real estate agent, and is purchasing her first home. She moved to the city after only visiting once. Austin had left an impression.
"Standing in line for a taco," Brittney says, "you're talking to everyone. People in front of you and people behind you. When they ask how you're doing, they genuinely want to know how you are." Its sense of community, kindness, and comradery is what makes Austin "weird." This is what sold Brittney. And now, it's her turn to sell Austin.
When asked about what else people might misconceive about Austin, Brittney reveals that while the city's experienced immense growth in the last several years, Austin's not developing into a stereotypical tech hub. It's projected to be one of the hottest housing markets of 2019, but Austin's real estate market diverges just as drastically from Silicon Valley's as it does from Silicon Valley's "bubble" culture.
Buying in Austin
"Investment properties aren't as popular in Austin as people think." While first time home buyers are "seeing a little bit of competition," it's nowhere near the state of Silicon Valley's market. In the Silicon Valley, buyers have to be ready to offer as much as "$100,000 over asking to get their foot in the door." Austin home buyers have the opposite experience.
Home buyers, especially first-time buyers, "have a lot of incentives through mortgage companies." Companies are requiring only 3% down—a far smaller percentage than the traditional 20—and also offer money towards closing costs. Another huge difference is that "listing agencies are upfront about whether they have other offers. They can't go into details, but they tell you if they are other bids." Even though Austin's future as the Silicon Hills is bright, its real estate market starkly contrasts its relative in Northern California.
Industry commentators also speculate that Austin's rising interest rates, high property taxes, and increasing home prices are causing residents to leave. Brittney sees the situation a little differently. Austin, she says, is trying to stay "as modest as possible." The city used to be more spread out but due to its rising population and economic growth, it's become a little busier.
Higher home prices and taxes might be only part of the reason people are leaving. She says it's "truly not as intense" as speculations make it out to be. Residents are also leaving because they're not excited about Austin's growth and want to sell their home for a profit. They want more space that initially drew them to the area, and the return on investment isn't bad either.
Austin Advice
"Get your foot in the door," Brittney says. Her biggest advice regarding real estate in Austin right now? "Don't be intimidated by the market." Like real estate agents, Brittney and SuiteAmerica's Destination Services help clients find a home. Unlike real estate agents, however, Destination Services doesn't stop with a signed lease or purchased home. D.S. is a comprehensive, all-inclusive program.
SuiteAmerica recognizes that a home is only part of the relocation journey. From DMV appointments to registering kids at school to finding a local veterinarian for your dog, SuiteAmerica's Destination Services takes care of an entire family. Brittney's work doesn't stop after clients find a house. That's when she's just getting started.
Find out what's next for Brittney, Austin, and Destination Services in Part 2–coming very soon.