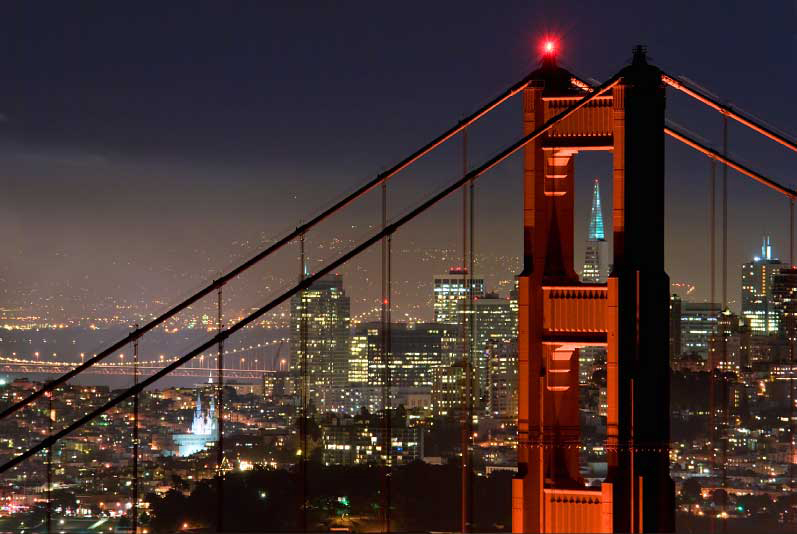 23 May

5 Unique Places to Visit in San Francisco | SuiteAmerica 800 367 9501
Looking for unique and fun places to go when you relocate to San Francisco?
What better way to get to know your new, temporary home than visiting these cool places.
Read on for SuiteAmerica's 5 unique places to visit in San Francisco.
Castro Theatre
The lavish and intimate Castro Theatre, built in 1922, features a 1400-seat auditorium covered in antique decorations. Enjoy the beautiful setting while watching a classic film at this historic landmark. Art Deco chandeliers hang from the ceiling, and the mezzanine and balcony are highlighted with mirrors framed in gold. Rare film posters hang in the lobby. Check out their special events and screenings at http://www.castrotheatre.com/
Balmy Alley Murals
Head to the Mission District's Balmy Alley to see the most concentrated collection of murals in the Bay. Since the 1980s, the alley has been a rotating canvas for artists. Conveniently located near BART, guided tours of the alley are available. The Mission District is also home to some of the city's best restaurants so you can enjoy more of San Francisco's culture during your time in this well decorated district.  Read more about the Alley Murals, or get tour information at http://www.balmyalley.com/.
Mount Sutro "Forest in the Clouds"
Another cool spot is Mount Sutro. Hiking here is different from anywhere else in San Francisco. Located in San Francisco's Forest Knolls area, the 900-foot slopes of Mount Sutro immerse visitors in thousands of eucalyptus trees. Some trees are up to 200 feet tall!  It's heavily shaded with misty trails of fresh, wet forest in self-contained rain. Usually on weekdays, there are only a few people around, which really creates a sense of isolation amid the towering misty trees. Detailed information can be found at mntsutro.com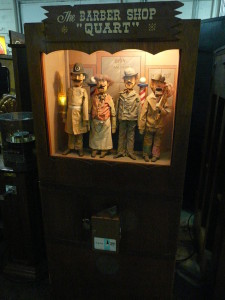 Musee Mecanique
Accessible by F-Market Street Car, Musee Mecanique consists of one of the largest privately owned collections of mechanically operated musical instruments and antique arcade machines. Here, you'll find the world's only steam-powered motorcycle, antique picture machines, and mechanical fortune-telling figures. Play the coin-operated games, including some that are still only a penny! Free admission. Learn more at http://www.museemecaniquesf.com/visit.php

Seward Street Slides
Lastly, you'll have to check out the Seward Street Slides located in the Castro. The Slides aren't for tiny tots or the faint of heart. The two long, steep concrete slides are the main attraction at this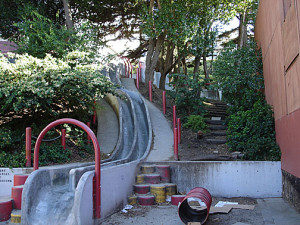 hidden gem. Bring a piece of cardboard to slide on and wear some sturdy pants! And don't forget that the park closes at sunset. More information is available at http://sfrecpark.org/destination/seward-mini-park/
Need Corporate Housing or relocating to the San Francisco Bay Area? SuiteAmerica offers corporate housing for your transition needs. View Bay Area apartments or request furnished apartment information now!