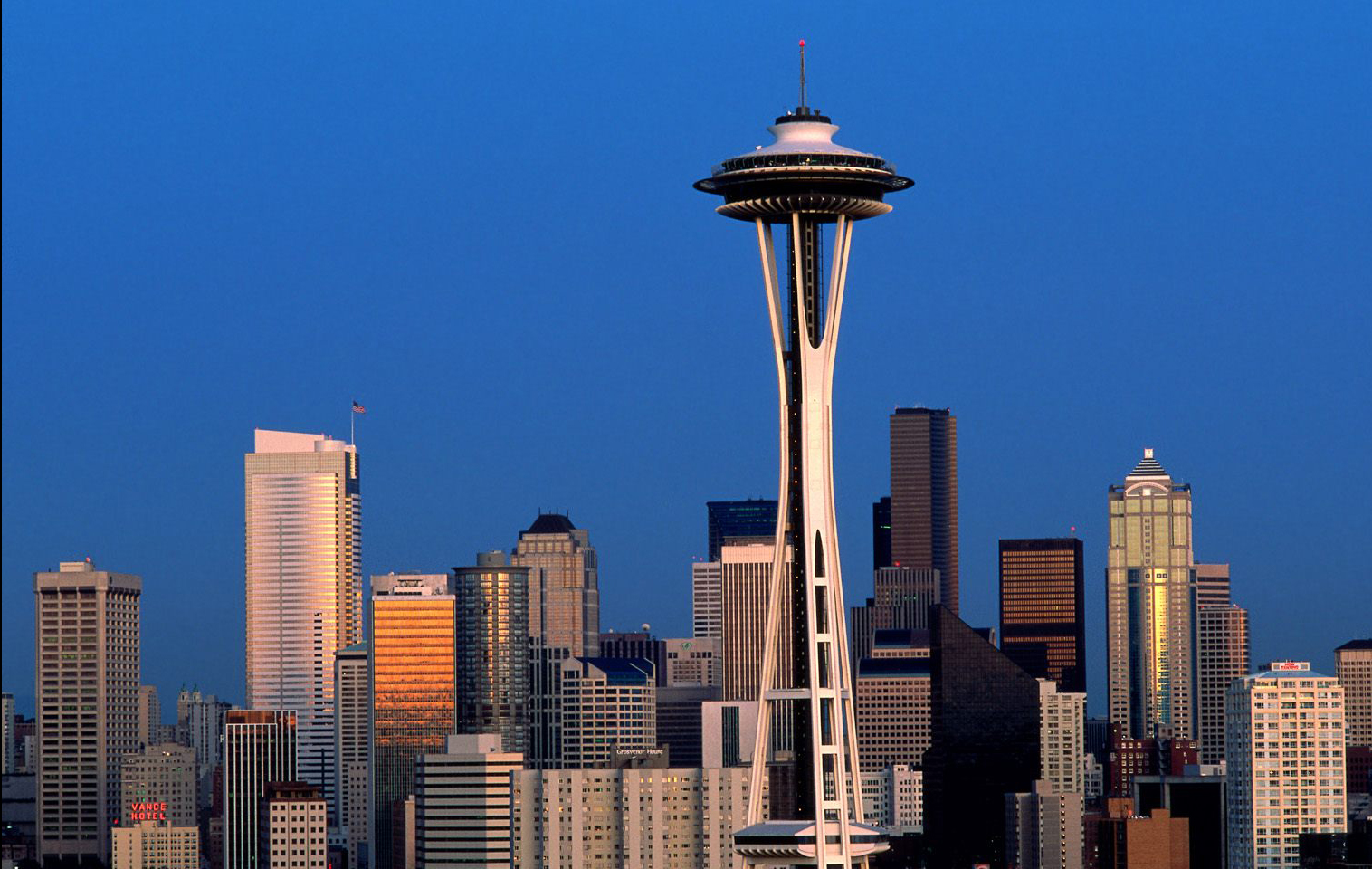 23 May

5 Places to Visit in Seattle | SuiteAmerica 800 367 9501
Relocating or on temporary assignment in Seattle?
Here are SuiteAmerica's top 5 places to visit in Seattle.
Let SuiteAmerica handle your temporary housing needs so you can enjoy these 5 Seattle spots.
Pike's Place Market
Infamous for its fish-throwing presentations, Pike's Place Market features more than just flying fins. The Market boasts over 200 unique owner-operated shops and services, including butcher shops, bakeries, produce stands and specialty food stores.  Foodies can choose from over 80 restaurants within the market. Take time to explore the local artisans and unique crafts in the Main and North Arcade.
http://www.pikeplacemarket.org/
Space Needle
A trip to Seattle would not be complete without a visit to the iconic Space Needle. From the Needle's incredible 520 ft. Observation Deck, visitors can view both Mt. Rainier and the Cascades. And while the Space Needle is open 365 days a year, you'll want to purchase your tickets in advance to reserve your launch time!    http://www.spaceneedle.com/home/
Chihuly Garden and Glass
Located next to the Space Needs at Seattle Center, Chihuly Garden and Glass is a feast for the eyes. With 8 galleries of amazing glass artwork and The Glasshouse, 4,500 square feet of color-filled space and suspended sculpture, you don't want to miss The Garden. a rich backdrop of art featuring paths lined with crystal and icicle towers.
http://www.chihulygardenandglass.com/
Safeco Field Tours
Baseball fans won't want to miss the opportunity to tour the inner workings of this ballpark, including areas not typically open to the public. Tour the press box, field, dugout and clubhouse, and peek inside the luxurious owner's box.
http://seattle.mariners.mlb.com/sea/ballpark/safeco_field_tours.jsp
Washington Park Arboretum
230 acres of flowers and greenery, including plants found nowhere else, are the feature of this Seattle attraction. Woodland Garden is home to the largest collection of Japanese maple in North America. Start your adventure at the Graham Visitor Center, which showcases unusual plants from across the Globe. Take a stroll along the Arboretum's Waterfront Trail and watch for a wide variety of water fowl and salmon.
http://depts.washington.edu/uwbg/gardens/wpa.shtml
Do you know of any other places to visit in Seattle that you think should be added to the list? We'd love to hear from you!
And don't forget to view our corporate housing options in Seattle.