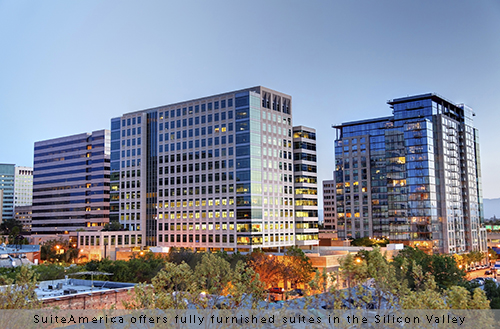 21 May

5 Spots to See in Silicon Valley | SuiteAmerica 800 367 9501
Relocating to or on temporary assignment in Silicon Valley?
Here are 5 spots to see in Silicon Valley.
And don't forget to take advantage of SuiteAmerica's relocation services for your temporary or extended stay.
Here's our list of the 5 spots you have to see during your time in Silicon Valley.
Cupertino Historical Museum
This little museum tells the story of Cupertino's path from small Spanish settlement to Apple headquarters. Its 3,000 artifacts span over 100 years of local history and aim to make history accessible, relevant, and interesting. Hours vary depending on the season. And while admission is free, donations are encouraged. For more info check out their website at http://www.cupertino.com/attractions/historical-museum.html
Intel Museum
Journey through decades of innovation at the Intel Museum. This large 10,000 square foot museum shows the technology and creators that've changed the world. Learn about how Silicon Valley got its name while exploring up and coming technologies and innovations. You can either do a self-guided tour or book one in advance at https://www.intel.com/content/www/us/en/company-overview/intel-museum.html.

The 49ers Museum
Silicon Valley is 49er territory. So whether you're here for now or for ever, you might as well learn a bit about the popular home team. First, stop by the 49er Museum in Santa Clara to see exhibits detailing the team's past and present. Usually only open on the weekends, this 20,000 square foot facility is a great spot to take the whole family. And don't forget to look into buying some tickets for games! Visit http://www.levisstadium.com/museum/ for more info.
California's Great America
If you like roller coasters, you've got to go to Great America! Its home to one of the nation's top ranked wooden roller coasters, Gold Striker. And you'll surely enjoy the other 40 ride and attractions at the park. Pack a swimsuit for those hot summer days. The water park, Boomerang Bay, will help keep you cool. To buy tickets, go to https://www.cagreatamerica.com/.
Sunnyvale Heritage Park Museum
Located inside the home of one of the area's first settlers, you'll find this quaint museum. It's dedicated to preserving the heritage of the Santa Clara Valley. Come and explore the fascinating history of the Murphy family, who played key role in California's history and development. Check their hours of operation at http://www.heritageparkmuseum.org.
Do you know of any other spots to see in Silicon Valley that you think should be added to the list? We'd love to hear from you!
And if you need a place to stay in Silicon Valley, check out SuiteAmerica's corporate housing options. Whether you'll be in town for a temporary assignment or are relocating for a new job, SuiteAmerica handles all your housing needs.