Space Needle – Located 520 feet above the grounds of the Seattle Center, the observation deck of this iconic landmark affords spectacular 360 degree views. From the top of the needle, you can view the Seattle skyline, as well as the Olympic and Cascade Mountains, Mount Rainer, Mount Baker and Elliott Bay. Built for the 1962 World's Fair, it is one of the tallest structures west of the Mississippi. Be sure to dine at the revolving SkyCity restaurant and enjoy breathtaking views while enjoying Pacific Northwest cuisine.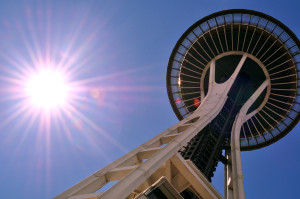 Museum of Glass – This iconic museum in Tacoma looks like it's going to take flight with its 90-foot stainless steel spaceship-shaped silver cone. Venture inside for the incredible exhibits on 20th and 21st century glass. Then feel the heat as the artisan glass blowers create their masterpieces right before your eyes in the Hot Shop. 
 Archie McPhee – To say the word "novelty" doesn't do this store justice. Located in Seattle, you'll spend hours marveling at the kitsch that adorns every shelf. From the perfect costume or gift to the weirdest souvenir or toy, this shop is truly something beyond belief and something not to be missed.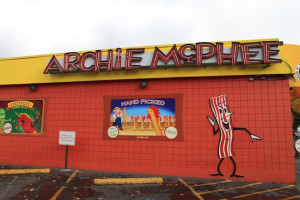 The Original Starbucks – The Pike Place Starbucks store, or better known as the Original Starbucks, first opened in 1971. Located in a historic district, due to design guidelines, the store still retains its original look and not the iconic Starbucks look found on nearly every corner throughout the U.S. So stop by for a cup or two and see where it all began.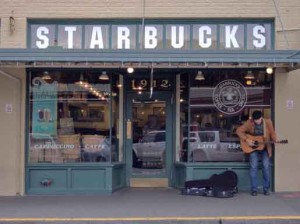 Hat 'n' Boots – Stampede on over and check out the giant and colorful 44-ft. wide cowboy hat and 22-ft. high cowboy boots on display. This roadside landmark, built in 1954, was once located at the site of a western-themed gas station in Georgetown. With the station long gone, funds were rustled up to move these icons to their permanent home in Oxbow Park.