National Mall and Memorial Parks
The National Mall has been a proud symbol of our country for more than 200 years. Stretching from the United States Capitol to the Potomac River it encompasses many monuments and memorials including the Washington Monument, Lincoln Memorial, World War II Memorial, Thomas Jefferson Memorial, Vietnam Veterans Memorial, Martin Luther King, Jr. Memorial, Franklin Delano Roosevelt Memorial and the DC War Memorial (WWI). This is the only the beginning, see all the national treasures DC has to offer.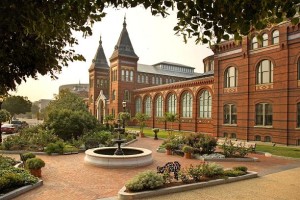 The Smithsonian Institution
The Smithsonian Institution is the world's largest museum and research complex including 19 museums and galleries. Among the many are the National Air and Space Museum, American History Museum, Natural History Museum, American Indian Museum, African American History and Culture Museum, the Portrait Gallery, the Freer Gallery of Art and the Arts and Industries Building. Also included is the National Zoological Park, one of the world's best zoos, and home to approximately 2,000 animals from nearly 400 species.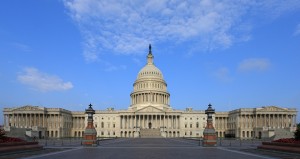 United States Capitol
The Capitol Visitor Center, which is located underground on the east side of the Capitol, offers guided tours of this historic building. It begins with a short film chronicling the struggle of creating our great democracy to the introduction of the magnificent building that houses our Congress. You'll explore Exhibition Hall that houses original documents and artifacts, computer interactives and touchable models. Once inside the Capitol, you see the Crypt, the Rotunda and the National Statuary Hall. Outside you can tour the Capitol Building and grounds.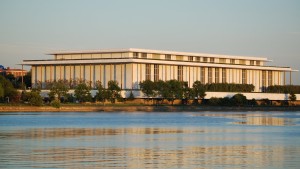 John F. Kennedy Center for the Performing Arts
As the nation's performing arts center and a living memorial to President John F. Kennedy, the Kennedy Center hosts more than three million visitors per year. Take a tour that highlights the historic events that led up to the creation of a national cultural center, as well as an interactive exhibit on the life of John. F. Kennedy. The tour also includes the majestic Hall of States, Hall of Nations, and five of the Center's main theaters including the Concert Hall, Opera House and Eisenhower Theater. The tours also includes works of art by renowned 20th century artists and viewing many of the gifts bestowed on the Center.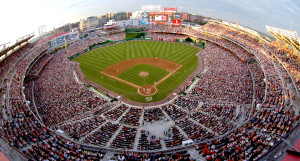 Nationals Park
The national pastime is played out as the Washington Nationals take the field. Inspired by the East Wing of the National Gallery of Art, this ballpark was the first major stadium in the U.S. to be accredited as a Leadership in Energy and Environmental Design (LEED). Since the field is 24 feet below street level, more than half of the crowd walk straight of the street to their seats without having to climb any stairs. Take a tour of the ballpark and get an up-close and personal experience and see the incredible sites that surround the park.