Sun Valley
Ernest Hemingway first brought attention to the area in the 1930's. Since then, tourists have flocked to the area to enjoy skiing, ice skating, golfing, fishing, hiking, cycling, tennis and horseback riding, in addition to the spectacular scenery. In Sun Valley, if the sun is out (and it's out 80% o  f the year), then there's always something fun and exciting just right outside.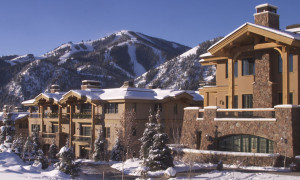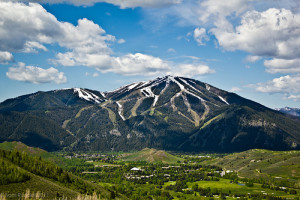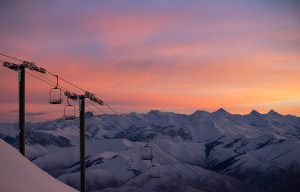 Museum of Idaho
Located on the edge of Idaho Falls' historic downtown, among the museum's exhibits are: "Race for Atomic Power" about the origins and advancements of nuclear energy; "Local Idaho History" with numerous cultural artifacts and exhibits; and the recreation of a tiny historical city known as "Eagle Rock". Eagle Rock was the beginning of Idaho Falls and the recreation of the town, from circa 1890, is so remarkably detailed that you'll feel like you've stepped back in time.
Shoshone Indian Ice Caves
Geologists call these caves one of Earth's natural wonders. The caves are actually a 1,000 foot long lava tube with an ice depth ranging between 8 and 30 feet in height. The ice is created from air currents that flow through the tubes. As you make your way along the trails, your guide will detail the geologic, volcanic and historical background of these large lava caves. Continue on your excursion to the museum containing local Indian artifacts, gems and minerals that are of cultural and historical significance to the region. No matter how hot it is outside, remember to dress warmly before entering the ice caves.
Silverwood Theme Park & Boulder Beach Waterpark
Located in North Idaho, Silverwood is the Northwest's largest theme park. Enjoy the more than 70 rides, slides, shows and attractions including four roller coasters, Boulder Beach Water Park and a steam engine train trip around the park. There are thrills for the brave from the Sky Diver and SpinCycle to the Flying Elephants and Carousel for the little ones. Be sure to look for Garfield and Odie who are always on hand as the official mascots of the park.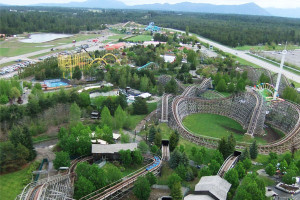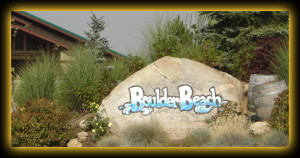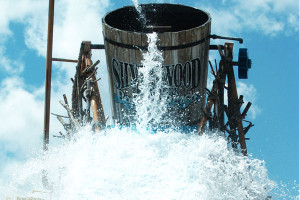 Pocatello Zoo
What started small in 1932 with just a rhesus monkey and a raccoon, has grown into a 23 acre zoo with 30 exhibits and 77 animals. The zoo not only features native North American Wildlife, but it is also a sanctuary for all of its animals who were either orphaned, injured, imprinted, born in captivity, or who were unable to survive in the wild.  In addition to the world-class grizzly bear exhibit, visitors experience lynx, cougars, bobcats, bison, eagles, falcons, owls, foxes, coyotes, elk, pronghorn, deer, mountain goats, bighorn sheep, badgers, rabbits, porcupines, marmots, raccoon's, fowl and barnyard favorites.