Just like any world-class city, San Francisco offers a compelling range of delicious eateries of all varieties. With amazing food at every turn, you can find the dish of your dreams in some surprising places. San Francisco combines a mix of fresh seafood, homegrown favorites, and ethnic delights. Everyone will find a reason to smile with our list of the best restaurants just south of the Golden Gate Bridge.
# 11. Nopa (http://www.nopasf.com/)
Backed by local suppliers and the freshest ingredients, Nopa puts a modern twist on some simple favorites. This high-end retreat focuses on wood grilled dishes such as their sizzling flatbreads and smoked burgers. Don't forget to try their signature cocktails.
# 10. Tartine Bakery & Café (http://www.tartinebakery.com/­)
Touting some of the best pastries in the city, Tartine is something special. Their fresh baked goods are a local delicacy. You'll have to get up early and stand in line to taste one of their seasonal tarts or buttermilk scones.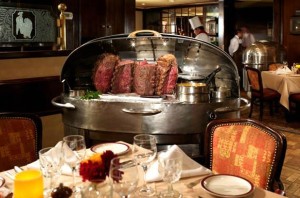 # 9. House of Prime Rib (http://houseofprimerib.net/)
Considered a local landmark, HoPR reimagines the classic steak house. With a friendly, warm atmosphere and juicy fresh cuts of meat sliced right at the table, this is a dining experience to remember.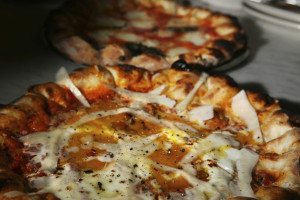 # 8. Delfina Restaurant (http://www.delfinasf.com/restaurant/)
Pasta lovers rejoice! Delfina has some of the best Italian dishes in the city including their mouth watering Bellwether Ricotta Cavatelli with marinated cherry tomatoes. You won't find pasta fresher than this.