San Francisco has a multitude of well-known attractions. From strolling through Golden Gate Park to cruising across the bay to Alcatraz, you'll have plenty to do to keep you busy.  However, escaping the crowds and seeing these lesser-known gems can make you feel uniquely connected to this great city. Here are five UNIQUE places to visit in San Francisco: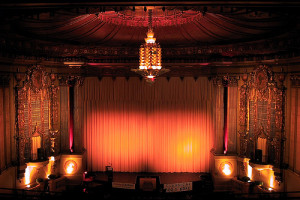 Castro Theatre
Watch a classic film in this lavish and intimate theatre. Built in 1922, Castro Theatre features a 1400-seat auditorium with walls covered in rare, decorative, wet plaster murals. Art Deco chandeliers hang from the ceiling, and the mezzanine and balcony are highlighted with mirrors framed in gold. Rare film posters hang in the lobby. Check out their special events or sing along with the Sound of Music. More information can be found at www.castrotheatre.com
Balmy Alley Murals
If you want to see a lot of public art but don't have a ton of time, head to the Mission District's Balmy Alley. Since the 1980s, the alley has been home to a rotating collection of murals, and today it's the most concentrated collection of murals in San Francisco. Read more about this unique art project, or get tour information here: http://www.balmyalley.com/Welcome.html
Mount Sutro "Forest in the Clouds"
Located in San Francisco's Forest Knolls area, the 900-foot slopes of Mount Sutro immerse visitors in thousands of eucalyptus trees, some of which reach 200 feet in height. Hiking here is unique from anywhere else in San Francisco. It's heavily shaded, due to the tall trees. Walk through the misty trails of fresh, wet forest in its self-contained rain. On weekdays, there are usually few people around, so there's a sense of isolation amid towering misty trees. Detailed information can be found at mntsutro.com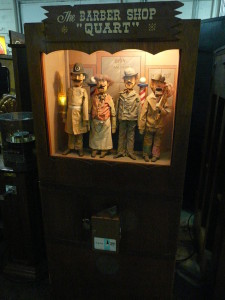 Musee Mecanique
Accessible by F-Market Street Car, Musee Mecanique consists of one of the world's largest privately owned collections of mechanically operated musical instruments and antique arcade machines. Here you'll find the world's only steam-powered motorcycle, antique picture machines, and mechanical fortune-telling figures. Play the coin-operated games, including some that are still only a penny! Free admission. Learn more at http://www.museemecaniquesf.com/visit.php

Seward Street Slides
Located in the Castro, Two long, steep concrete slides are the main attraction at this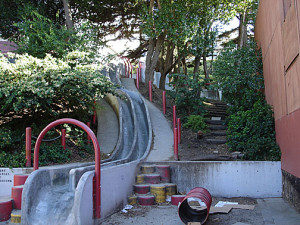 hidden gem. They're not for tiny tots, nor for the faint of heart! If you decide to slide, please remember that the park closes at sunset. Bring a piece of cardboard and wear sturdy pants!
http://sfrecpark.org/destination/seward-mini-park/
Relocating to the San Francisco Bay Area? SuiteAmerica offers corporate housing for your transition needs. View Bay Area apartments or request furnished apartment information now!