Part 2 of our top 5 places to visit while relocating with SuiteAmerica – our next pit stop is Utah!
Relocating to Utah? Or do you already live there and are looking for some sites to see? We've put together a list of 5 places that are must see attractions for current or future residents of Utah.
1. Utah Museum of Natural History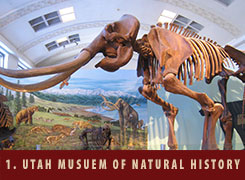 An architectural marvel and a case study in "green" design created by community generosity; we welcome you to the Natural History Museum of Utah at the Rio Tinto Center.
For more information call 801.581.4203 or check out their website at nhmu.utah.edu
2. Temple Square & Genealogy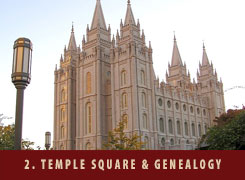 Temple Square, located in beautiful downtown Salt Lake City, has all the services needed for a wonderful visit. Amazing restaurants, exquisite gardens and interesting historical sites are found on the thirty-five acre site.
For More information call 801.240.1706 or check out their website at visittemplesquare.com