Moving Success with Less Stress with Children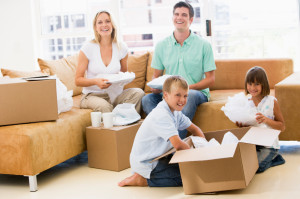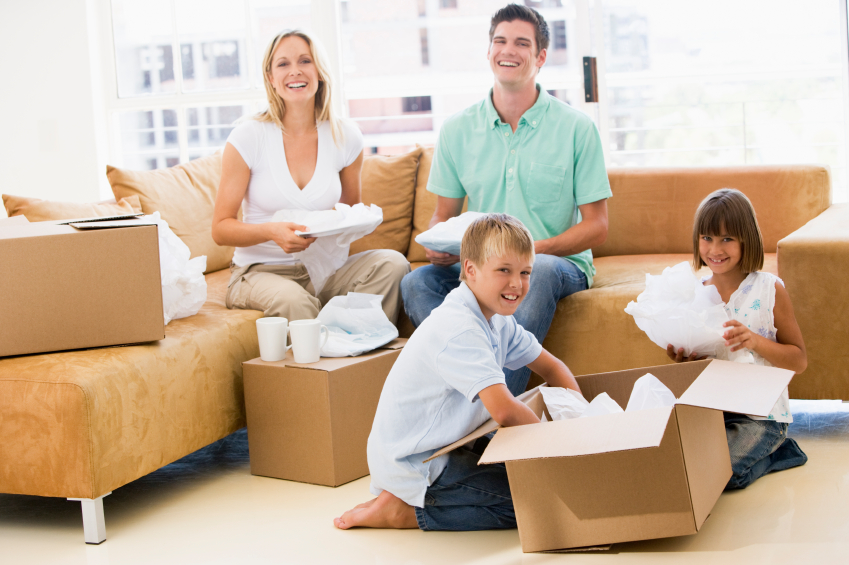 Change is tough for everyone, but it can be earth rocking for children. Creating a successful move starts with us, the adults embracing change, because kids pick up on our anxieties. Whether it's a temporary assignment or relocation, there will be a lot of changes for your family. Preparation is key to a stress-free move.
Many of us at SuiteAmerica have families and we have moved many times. As a company, we help others with relocation and temporary assignments by taking the stress out of their moves; so we have listed what has worked for us and our clients; to help you with your move with your children:
Communicate and keep them in the loop: As soon as you know you will be moving, due to relocation or a temporary assignment, be sure to include your children in the conversation. No one likes things sprung on them, let alone our children, so don't wait till it is a sure thing-keep them informed, at their level, about your process.  Listen, listen, and listen-let them feel comfortable telling you about their fears, anxieties, hopes, and questions.
Involve them in the process: Moves have a beginning and an end. Include your children in the process as much as possible, let them take ownership of the change. This allows change to be something they are participating in-change is not happening to them. Make clear to them that you will hear their wishes and opinions, everything will be taken into consideration, but the final decision is up to the adults. If you can't take them along when planning the move, take pictures of the houses or apartments to share with your children later.
Try to explain everything: Assumptions and expectations can cause a lot of tears; explaining as much as you can to your children will allow the transition process to be as smooth as possible. Assume that your children know nothing about what is entailed in a move. Very young children can be confused about what can be packed, what can't and why. They also don't always understand why they are feeling what they are feeling-this is where listening and patience come into play for us adults. It may help to assure them that all their belongings; toys, clothes, furniture, pets, etc. will be taken to the new city and the new place they will call home. The last time we moved, we used different colored tape the kids could stick on belongings to signify what they wanted to take or give away to charity.
Plan a special goodbye: Saying goodbye to their favorite people and places is important, especially saying goodbye to their home. Throw a going-away party; invite friends, make a colorful handmade banner their friends can sign, remember to get email addresses for older children, or provide a journal for older children to write a goodbye note in, balloons, games, and a potluck meal can make it easier, providing a wonderful goodbye your kids will remember.
Get to know your children's school: Just as you spend a lot of waking hours at work, your child spends a lot of his time at school.  School is a major part of our children's lives. The temporary assignment or relocation move will be less stressful if your children are happy at their school. As soon as you know where you are moving; contact the school and get information, photos, and what documents and paperwork are required for registration, so the first day of school can come off smoothly. Talk ahead of time with your child's teacher and principal about any special concerns and needs, so they can provide the support your child will need. As soon as you have moved, set up an appointment to visit the school with your child, so your child can familiarize himself with his new school before their first day.
Make change fun: This is one time to go a little over budget; plan to splurge a little in your transition time with special foods, restaurants, theme parks, going to the beach, or a hotel stay in your new city of residence. Making the transition fun will help ease tension and makes for a stress-free move for all.
Say thank you and reward them: We can move at a fast pace in a move, but slowing it down, setting the example, saying thank you, focusing on what is great about your new town and house will help make for a happy transition. Set up a swing set in the backyard, help them build a fort, look for a house with a family room, plant a vegetable garden; give your new home something your old home didn't have-make the transition special.
Make setting up their rooms the priority: Most adults think of setting up their desk or kitchen first, but thinking of our kids and setting up their rooms first shows them how important there are to us. Let your children add their special touch to their room; choose the color of paint, a new bedspread-adding their personalization will make it feel more like home.
Make it special: Before hitting the to do list hard, sign your children up for camp, classes at a children's theater, scouts, sports, clubs-some of the activities they love. Helping them get acquainted with their new home through small groups will help them build friendships more easily. Once they have started making friends and have activities they look forward to, their new home will feel more comfortable and welcoming-they will feel more part of their new home and community.
Engage and explore: Once you have moved, start exploring your new city of residence with your children-make it an adventure. What does your new city have that you have never done before? Start exploring together and make your new city your home. Your children will feel like they are on vacation, while the adults will have fun also getting acquainted with their new home for temporary assignment or relocation.
At SuiteAmerica our Personal Transition Representative help our customers with the transition to their new city of residence for temporary assignment or relocation. Helping families move for over twenty years has given us a lot of insights that we pass along to parents to ease the transition for families. We supply Children's Books for our major relocation areas to help parents with information that can help their move to their new home go smoothly for their family.