An Underutilized Resource in Multiple Situations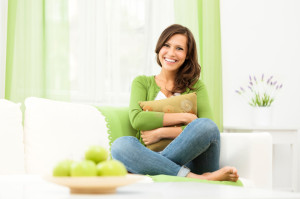 Why would you choose corporate housing over a hotel room or extended stay hotel?  A hotel stay fits a typical one or two week vacation great, but with extended vacations or temporary stays over a two week period, people miss the comforts of home.  Maid service is wonderful, but you miss having a refrigerator stocked with your favorite foods and a hotel room can become confining for longer stays with it's average of 300 square feet.  For travelers with an extended stay in one area corporate housing is a tremendous resource.
For extended stays, corporate apartments are more economical that a typical hotel room of the same quality.  Most clients find a break-even point is about 21 days; this is the tipping point when a corporate apartment becomes a better choice economically than a hotel room.  Corporate apartments come fully furnished and can be customized to meet your particular needs.  Also, with stays greater than 30 days a client is not subject to hotel taxes, which can be up to 25% of the room cost in some areas.
Freeing yourself form the confines of a hotel room by choosing a furnished apartment gives you an average of 750 square feet of living space; parking, an exercise facility, swimming pool, washer and dryer, high speed Internet, utilities, luxurious bed and bath amenities and a fully equipped kitchen.  Corporate housing gives you many of the comforts of home at a price that is hard to beat.
Continue reading "Corporate Housing More Than a Business Solution"